Product Range : OCEAN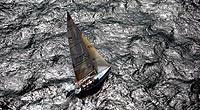 With Offshore sailing you could be on deck for a long duration so you need full storm protection. Our Atlantic suit is the perfect solution. It is unlined, offering high breathability and great durability with minimum weight. It features a fully adjustable Ocean style hood with fleece lined collar and chin flap, covering the ears, exposing only your eyes and nose.
Product Range : OFFSHORE COASTAL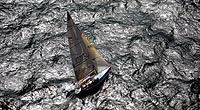 A breathable and versatile garment, ideal for offshore/coastal sailing, providing great comfort and protection.
Product Range : DECK COATS/MID LAYERS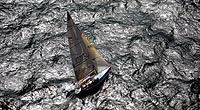 Gill`s Deck Coats are made from our lightweight and breathable fabricsand are ideal for emroidering logos for corporate and team events.
The ever popular Crew Jacket is the ideal garment for your crew on and off the water.
For warmer climates, the Island Jacket with its mesh lining is a stylish and casual jacket for on or off water use.
The Crew Vest is perfect for blocking the wind when worn as an outer layer in Spring andSummer or as an insulating mid layer in colder weather.