Product Range : WOMEN'S
yocan magneto replacement coils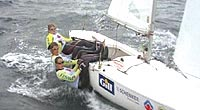 Our Women's Offshore Coastal and Coastal Inshore garments provide an ideal balance for the Offshore/Coastal sailor.
The Offshore Coastal garments are versatile and breathable providing a high degree of women's comfort without compromising on full foul weather protection.
The Coastal Inshore range provides an ideal balance of durability, breathability, weight and feel for coastal inshore sailing, cruising and general boating.